Reviews


www.abersochfarmhouse.co.uk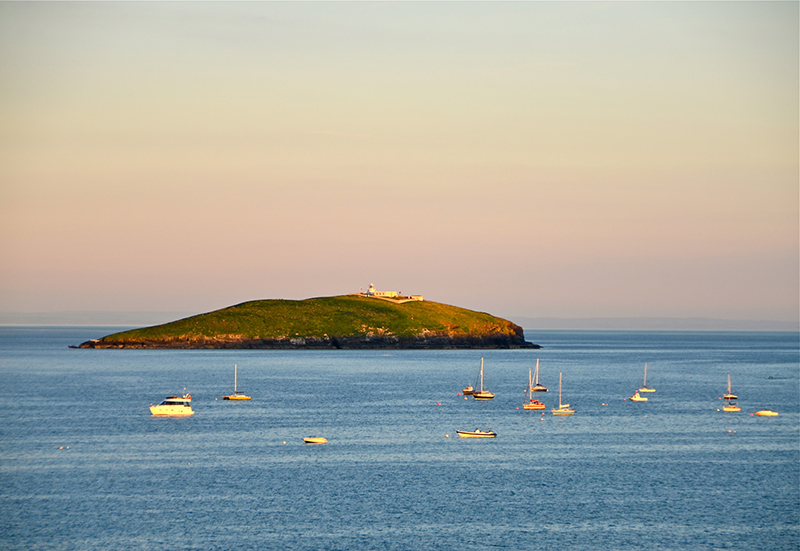 Property Reviews for Tyddyn Talgoch Uchaf
Another wonderful week (3rd visit) to the farmhouse, we never tire of the views and amazing sunsets. Facilities are so good and the space is brilliant. Visited lovely beaches, Marchroes, Whistling Sands, Porth Ceiriad, Hells Mouth and Llanbedrog. We will be back! xxx
An excellent place to stay. Stunning views. We were lucky with the weather too. We'd love to come again, Thank you.
The Carrs, Fosters and Weavers. Bury 29/05/21
---
Gorgeous house and very large Farmhouse and very clean. Two trips to the beach, day out to Portmeirion and hopefully we will be back.
Thanks', but don't want it to end!
Ms Lyon/Scanlon, Hyde and Glossop. 09/06/21
---
Some of the cast and crew filming ' The secret life of Astrid Herschel. Thanks for a beautiful and cosy home to retreat to!
Ray, Wren, Paul, Helena, Kevin, Jude and Phloe…3 Households. 16/06/21
---
Absolutely beautiful stay, we loved the house, fitted with all we needed and it's situated in a beautiful area. We all had a great time in the retreat! Thank you.
The Darell's, Shropshire. 20/06/21
---
A wonderful and relaxing stay. A beautifully positioned, clean and well equipped farmhouse, we will never tire of the views thank you!
The Lawrence and Bagley Family, Stirling and Linlithgow. 24/07/21
---
A very enjoyable stay- the farmhouse work's well for us- was very clean and well equipped- we love the views and hope to be back.
The Newton Family, Cardiff. 31/07/21
---
Coming to the end of an amazing week in the beautiful Tack Room. The accommodation has everything you could possibly need and is conveniently located near to the beautiful beach ( breakfast rolls from Mickey's boatyard are fab). Our son loved playing in the field at the end of a sun-soaked day. We'll be back! Huge thanks! X
The Parry Family, Wilmslow, Cheshire. July 2021.
---
The Tack Room.
Enjoyed our first visit to the area this week and had a brilliant time visiting many beaches including Whistling Sands, Aberdaron (fish& chips) Llanbedrog, Nefyn, Abersoch beach and our favourite Porth Ceiriad, which is very local and ace for body- boarding. Accommodation was immaculately clean on arrival and a lovely base for our travels. Thank you so much a great week.
The Johnson's St Helens August 2021
---
Back again this year unexpectedly, some of us should of been in Malaysia but this was the only other option when our holidays were cancelled. Only a week but had the best weather weve ever had so spent lots of time in the sea, costeering again, bit of climbing and lots of barbequing on the beach and up here. All ages love it here and want to come back despite the 6 hour journey. Very happy to be back at the Farmhouse.

The Beadle's and Wild family, Fareham/ Winchester/ Newcastle. August 2020.
---
We had the most fabulous week from start to finish, the Tack Room is an absolute jewel. We were lucky enough to be hit with the massive heatwave. Never ever been this lucky in all the years we have been coming and staying up here at Richard's. Every day a beach day, then back here to chill on this sun soaked terrace with BBQ, Thank you Richard for sharing.
The Patterson Family, Leeds. August 2020.
---
We loved staying here in this beautiful cottage (The Tack Room).
The location is brilliant, in easy reach Abersoch but just far enough away to enjoy some peace and quiet.
The Drew Family, East Horsley Surrey. 07/08/20
---
What a lovely treat post lockdown after our Easter trip was cancelled. Very comfortable. Lovely views. Super location. Thank you.
Mayhew family. Buckinghamshire. August 2020
---
Excellent cottage and location. Cottage very well equipped. Stunning views which were a bonus. Will definitely return!
The Whitby's, Shropshire. July 2020
---
Location and view is fabulous, very well equipped, very clean. Really enjoyed our stay, would definitely come back...Thank you.
The Smith-Allens. Newcastle under Lyne, Staffs. July 2020.
---
Thanks for another great year in a perfect location. And love the addition of the picnic table!
The Wallace's, London July 2020
---
Lovely big space for a big group of friends and all the right things to cook, sleep and watch tv.
Thanks x
(we loved the beach)

The Telecote's, Altrincham, Oakham 31/05/19

---
Another fabulous holiday! Still appreciate the spectacular views even though we didn't get the amazing late evenings sat outside in gorgeous weather. Surrounding area and beaches are brilliant: Lots more memories created! Thank you Richard, another great time here in the farmhouse.

The Carr's, Bolton, Bury 15/06/19
---
We had a fabulous week. The views are amazing. The house is well equipped and clean.
The short walk to the beautiful beach is fantastic , would definitely return again. Thank you.
Rowe & Gerrads family, Staffordshire November 2018
---
Exceeded Expectations. The views from this very comfortable holiday farmhouse were magnificent and the beaches were a pleasure for all the family. The layout of the property enable the family to fit in very well.
Mr Phillips, Cheshire July 2018
---
Lovely place with amazing views. We had a great time creating memories and our boys have loved it. Thank you so much.
Fosters, Bolton 30/06/2018
---
Fabulous place. Spectacular scenery. Great coastal walk from Marchroes. Love the beaches at both Marchroes and Abersoch. Lovely walkdown to the beach, even with the hilly walk back up! Glorious weather every day with stunning sunsets.
The Carrs, Bury, Lancashire 23/06/2018
---
The whole family came to celebrate a birthday. House was perfect for us all. The views wonderful and in easy reach of the beach. Great accommodation – photos did not do it justice. Great family holiday, all facilities in easy reach.
The Kerslake Family 25/08/2017
---
Had a great family holiday here all enjoyed including teenagers, young children and grandparents. House is great and views amazing. Did lots of walking, so good to be able to walk to beach and town. Family been coming to Abersoch since 1950's so it was great to introduce the younger generation. Will definitely be back!
The Wild Family 19/08/17
---
Love it here! Great week (1 week) had fun going to the beach (2 times) what a great time in Wales most of the family came. You will love it here! Wish I could come again!
The Roberts Family 29/07/17
---
Had a fantastic stay. Photos on website don't' do it justice. Hope to come back soon! Thank you.
Brown/ Williams Family 15/07/2017
---
Fabulous farmhouse holiday. Just lovely-nice beaches and great spot, we will be back.
Dexter and Stirrup Family – London, Warrington and Australia .30/07/16
---
Great place to stay in. Photos don't do it justice online.
The Rickard Family 26/08/16
---
A lovely holiday in an amazing location. Tyddyn Talgoch was ideally suited for our large extended family. The house was clean and well equipped and beautiful beaches in Abersoch, Bwlchtocyn and Porth Ceiriad worth the walk.
The Davies Family 28/05/16
---
Well once again had an amazing time. The farmhouse as beautiful as ever. Managed a couple of evenings sitting out with a glass of wine and enjoying the sunset. This is definitely the most pleasant and picturesque part of Abersoch, and Richard you have the jewel in the crown. When you can please all the kids of different age groups, and they are already looking forward to next year!..once again activities on the doorstep that will be keeping us even more busy on our return. But staying at the farmhouse was the icing on the cake ... thank you.
The Pattersons/ Lallys July 2015
---
Excellent accommodation and scenery. My Welsh grandmother from LLanwnog would have been proud her grandson loved itso much as did the whole family.
The Blackman Family, Blackburn 05/09/15
---
Returned again after one year with some friends and loved it so much. The weather has been great, even managed to swim in the sea. The farmhouse has been great for all 8 of us and kids have loved been here. The views have not disappointed and the sunsets have been spectacular in the evenings. Recommend Venitia for food, located in the main high street Abersoch; food and staff are amazing. Thanks again had a blast, see you next year xx
Backhurst Family April 2015
---
We really enjoyed our stay here! Lovely house, nice and clean! The views are absolutely amazing, we couldn't have asked for a better location! Thanks
From Ball & Flohr Amsterdam 15/08/15
---
From the moment we arrived we knew we were about to enjoy an amazing holiday. This part of the world is very special to my family and our stay here has every bit lived up to my childhood memories! Our highlights has been the beaches ( Abersoch, Warren and Morfa Nefyn) The rabbit farm, horse riding in the mountains and Glasfryn Park. To bring the 5th generation of my family to Abersoch has been so special as it's 50 yrs since my Dad first came with his Dad Mum and grandparents! Accommodation fantastic, thank you.
Walmsley/ McGrath and co July 2014
Recent Photos



Map



Contact Us

Address:
Abersoch Farmhouse
Tyddyn Talgoch Uchaf
Bwlchtocyn
Nr Abersoch
Gwynedd
LL53 7BT

Telephone: 01758 712 285
Mobile: 07789 390808
E-mail: info@abersochfarmhouse.co.uk